Lightning storm captured by all-sky camera
09.08.2013
Metsähovi Radio Observatory's all-sky camera captured images of lightnings above the observatory on the early hours of Friday 2013-08-09.
One of the strongest thunder storms of the summer passed Metsähovi in the early hours of Friday 2013-08-09 producing some beautiful lightnings that the all-sky camera was able to record.
See pictures below: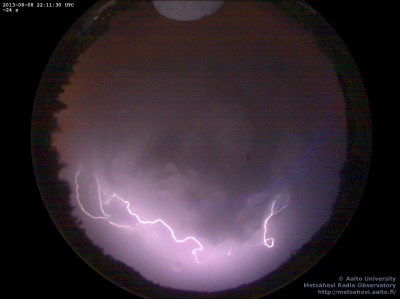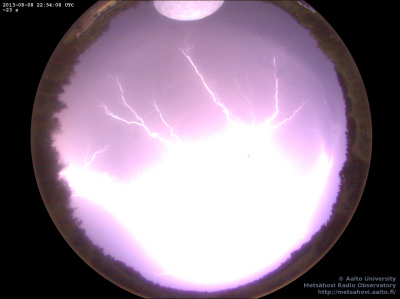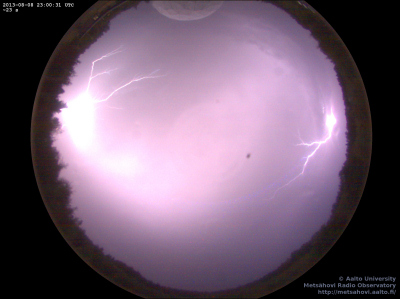 Metsähovi operates an all-sky camera primarily for monitoring weather conditions. Detailed weather information is necessary in successfully conducting e.g. quasar observations with the 13,7-meter radio telescope. The camera has been operational since 2012-07-05. Besides its primary function, the camera has also proven to be a source of beautiful and interesting images spanning from aurorae to meteors and owls.
Images from the camera are saved every 15 minutes to Metsähovi's all-sky image gallery.